Private Guitar Lessons with Adrianne Serna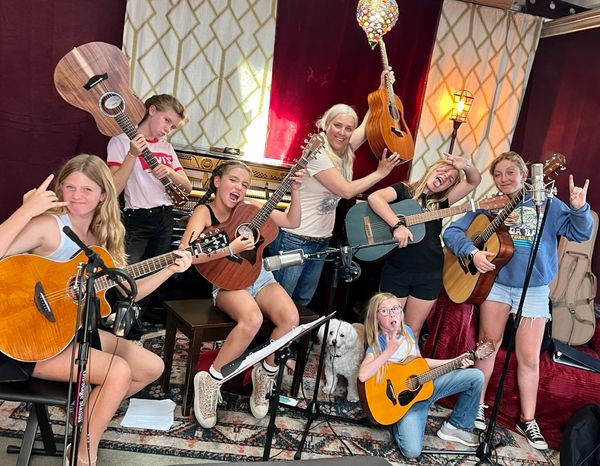 I specialize in teaching students (ages 8 and up) to sing and play songs on the acoustic guitar. I'm a great teacher for those who want to sing (while playing guitar), and for those who want to learn how to perform, record, and/or write songs. 
Lessons are customized for each individual student so that they are learning to play the music that they love. I also host two AWESOME student concerts each year at the Sweetwater Music Hall, and I do a few small-group guitar camps each Summer. The above photo is from my 2022 guitar camp. (Great job killing it in the studio, ladies!)
If you're interested in lessons or guitar camp, please contact Adrianne Serna by clicking here.